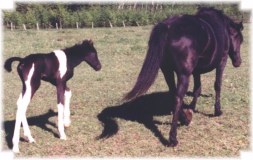 May 25, 1999 - June 1, 1999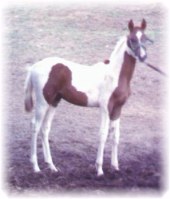 Our stallion, Key Dazzler, at four months of age.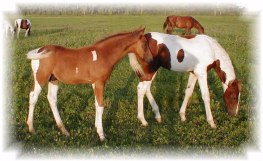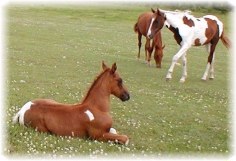 Dash grazes with Gigi and, then, takes a nap.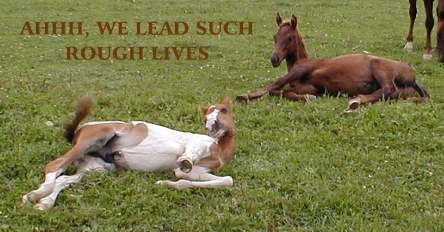 Bermuda's and Figi's foals take a nap.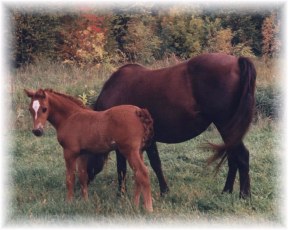 Cute, little Diana, is a half sister to Omega.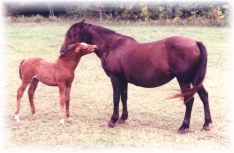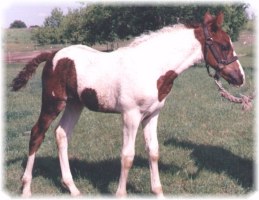 Dos, a full brother to Omega.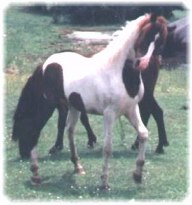 Dos at one year of age.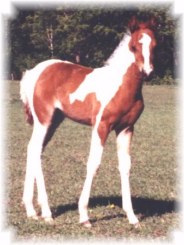 Baby Figi, a full sister to Shia.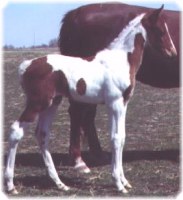 Key To My April Love, or Gigi, an aunt to Melissa.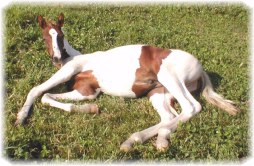 Gigi takes a nap.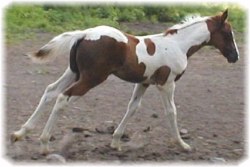 Juliet runs to Mom.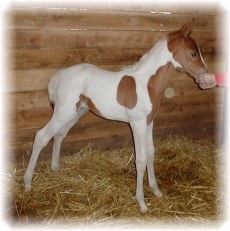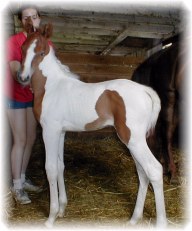 Saddlebred filly, Melissa, is shown at 6 1/2 weeks (left) and 1 week (right).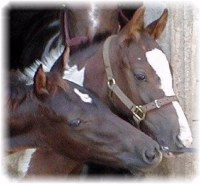 Mojo and Omega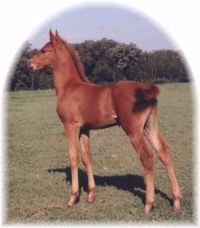 Baby SCC, a Morgan/Saddlebred..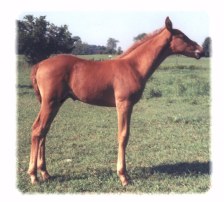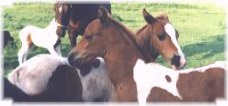 Babies Lottie and Monarch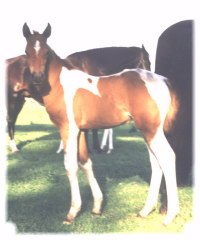 Baby Lottie, dam to Mojo, and full sister to SCC.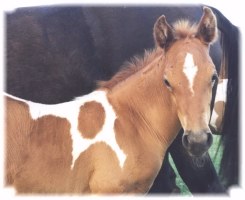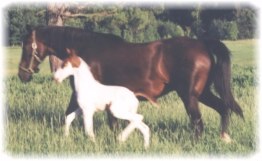 Newborn Ricky.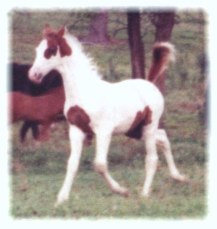 Ricky at two months.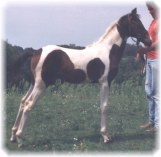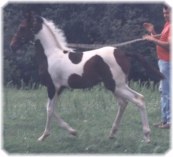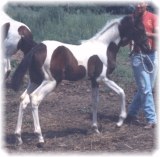 Baby Dazzlin' Dream Doll. She is a full sister to Shania, and Ricky.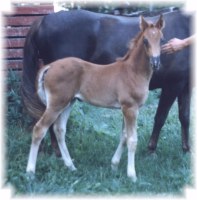 Baby My Sultan's Starlet. She is the dam to Melissa.