National Champions and Other Winners
Spirit of Cherokey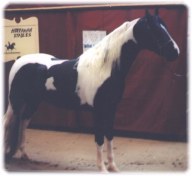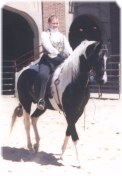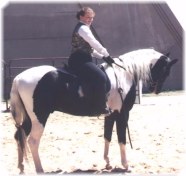 Spirit of Cherokey was a Pinto National Champion and Pinto Horse of the Year in 1996.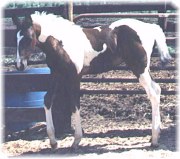 Baby Spirit
The Denver Mint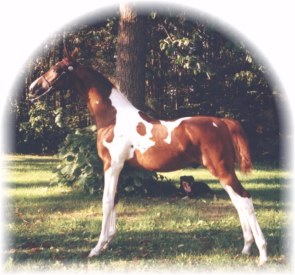 Baby Denver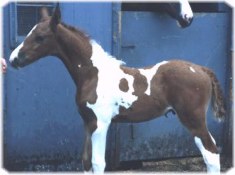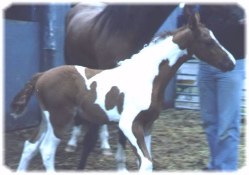 The Denver Mint is a Pinto National Champion.
Honey Be Dazzle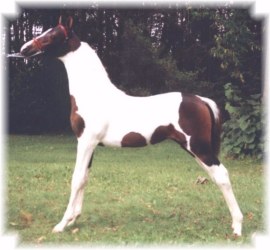 Almost Paradise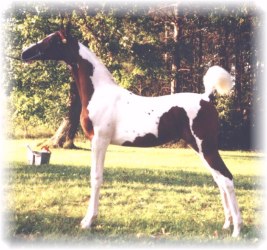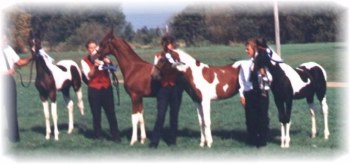 After Key Dazzler won Get of Sire in Windom, MN,
Dazzlin' Dream Doll, Walkin' On Sunshine, Fancy Fever, and Spirit of Cherokey gathered for a group photo.